🐦✨Cardinals appear when angels are near.✨
When you keep seeing a certain type of bird, it is usually a heaven-sent messenger of love for you.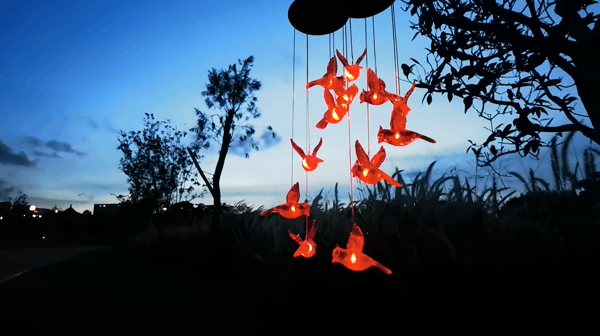 Cardinals are animals that are truly meant to be cherished no matter where they choose to fly! It's a symbol of warmth, joy, and love for many people.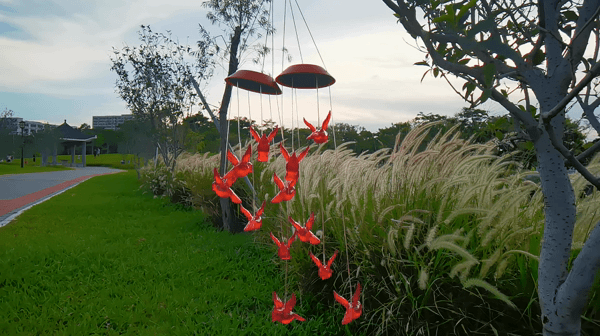 Our solar cardinal wind chimes will be both beautiful and peaceful to look at during the day as the birds floating in the wind! At night, they will shine and change various kinds of brilliant colours automatically.
Why Buy From Us?
✔ Upgraded wider solar panel converts sunlight into power faster and more efficient.
✔100% satisfaction guarantee and ZERO risks.
✔Waterproof devise,Easy installation, Just hang and enjoy
Features:
The shape of the cardinal bird is very vivid and detailed.Add unique hanging decoration to your outdoor space with these solar powered wind chime. 
Solar-powered and will be charging during the day and automatically turn on the lights at night.LED LIGHTS work last up to 6 - 8 hours each time when fully charged . 
Waterproof solar panel, suit for indoor and outdoor.

Eligible and durable plastic products, no fade, no shape change, no fear of Ice and cold.

Easy to use wind chimes and convenient to hang on, no wiring or external electricity required for use.The hook can be easily hung on trees, fences, terraces, gardens, lawns and other functional parts. 
Specification:

Switch: ON/OFF (under the panel)
Charging time: 6-8 hours under direct sunlight
Working time: 6-8 hours when fully charged
Material: ABS and plastic